Regular price
$8.98 USD
Sale price
$14.97 USD
Unit price
per
Sale
Sold out
For Ebook & Audiobook Purchases

You'll Receive a Download Link via Email from BookFunnel

You Can Send to Your Preferred E-Reader to Enjoy!
Escape to the breathtaking sun-kissed shores of Hawaii and indulge in a captivating world of love, wealth and enchantment with this three-book ebook bundle deal. 
These billionaires may have everything money can buy, but when it comes to matters of the heart, they find themselves yearning for something more profound—true love.
For a limited time, you'll get three ebooks for the incredible deal of only $8.98. That's 40% off the retail price.
As an added bonus, you'll get an extra ebook for FREE. 

🏝Start off with Love Him or Lose Him
★★★★★"Samantha and Finn have great chemistry from the start! I love the romance! I love the setting--this author makes me feel like I'm there. Couldn't stop turning pages!" --Reviewer

She's desperate to save her family. Marriage to an uptight billionaire seems to be the answer, but then she meets the man of her dreams.
Which will Samantha choose? Love or Money?
When her father dies suddenly, Samantha Fairchild gets engaged to Anthony, an uptight, controlling billionaire in order to save the family from financial ruin.
Samantha accompanies Anthony to Hawaii while he's conducting a business deal.
A chance encounter with a free-spirited surfer with dreamy eyes and a quick smile throws her into a heart-wrenching tailspin.
Finn Croft is everything Samantha ever wanted in a man, except for the fact that he's a simple surfer with very little money.
When he offers to teach her to surf, she doesn't have the willpower to turn him down.
Sparks ignite between them as Finn whisks her off to romantic spots around the island, leaving Samantha trying to juggle her commitment to Anthony and her family versus her growing attraction to Finn.
Caught between forbidden love and loyalty, Samantha has everything to lose.
Will she choose money and security, or will her heart win out in the end?
🔥Bonus Book: Love Under Fire
Ebooks included:
Love Him or Lose Him

Love on the Rocks

Her Blue Collar Boss
Read an Excerpt

Love Him or Lose Him

Samantha leaned over the carousel, craning her neck to see the luggage coming through the opening and down the ramp. Anthony had only brought a duffel bag, which he carried onto the plane.

When they landed, Anthony suggested that it would make things easier if she went alone to the baggage claim while he picked up the rental car. While it would've been nice to have his help with the luggage, she didn't mind getting a short break from his uptight behavior. Hopefully, he would settle down once they got to his condo and once again become the patient, solicitous man that had convinced her to accept his marriage proposal.

She dismissed thoughts of Anthony and focused instead on the humid air and the syrupy scent of flowers coming from the nearby lei stand. She was in Hawaii! She couldn't wait to walk on the beach. A smile curved her lips at the thought.

She glanced across the carousel to find a man with windswept hair and a golden tan staring at her. Her pulse bumped up a notch. Dani always accused her of having a thing for the hunky surfer types. This guy was the embodiment of every crush she'd had since age twelve. There was a casual confidence about him that was refreshing. He wore shorts and a T-shirt that molded to his defined muscles.

He smiled, revealing adorable dimples. She returned his smile, warmth rushing over her. She could imagine that life with him would be a constant thrill and make her appreciate what it meant to be alive. He was openly staring, but it wasn't uncomfortable. In fact, it was quite the opposite.

His pull was so magnetic she had to force herself to look away. What was she doing? She was engaged, for goodness' sake. Even though she wouldn't let herself look in his direction, she was acutely aware of his presence. It seemed strange—and sad—that she would have a stronger connection with a complete stranger than she had with her fiancé. Don't look. Forget you ever saw him. Despite her best effort to avoid eye contact, she stole another glance, but he'd disappeared like a seashell in the waves. One minute he was there, perfect and beautiful, and the next, he was gone. Disappointment settled over her.

She tucked her hair behind her ear and focused on getting the luggage. Her black suitcase was nondescript, so she'd tied a blue bandana around the handle to make it more recognizable. She spotted it the minute it came through the opening. When it came around, she lifted it off, then placed her duffel bag on the suitcase and raised the handle. Her phone buzzed. Balancing the bag so that it wouldn't fall off the suitcase, she reached in her purse and retrieved the phone. It was a text from Anthony letting her know he was waiting outside. She put the phone back in her purse. No need to respond. She'd just go outside and meet him.

"Hey!"

She heard a man calling out behind her, but she ignored him and kept walking. He couldn't be talking to her, because she didn't know anyone here.

"Hey!"

She felt a hand on her shoulder and turned, startled to see the surfer guy. His eyes were vivid green with tiny flecks of gold, which gave them a dreamy, translucent appearance.

Her phone buzzed, dragging her back down to earth. "I'm sorry, I have to go," she mumbled.

"You're not going anywhere."

She frowned. "What?"

He pointed. "Not with my suitcase."


Read the First Chapter

Love Him or Lose Him

Chapter 1

Samantha's only prior brush with death was when she was twelve; her dog wandered into the street and got hit by a car. That was upsetting, but this was agonizing, like her legs had been cut at the knees and she was supposed to keep crawling across the floor like nothing happened.

Samantha, along with her mother and sister, was sitting stiffly in the formal living room of their palatial home. There was an eerie feeling to the mundane scene that reminded Samantha of dust particles caught in a vacuum of space and time—unable to move backwards and incapable of moving forward. The parquet floor with the vintage Moroccan rug, the plush furniture and the custom drapes… it all looked so normal, and yet everything was completely different. It was hard to believe her dad was gone.

She glanced at her sister, Danielle—Dani, as the family called her, who was three years younger. Dani seemed to be reading Samantha's thoughts. "I still can't believe Dad's gone. It feels like he should walk through the door any minute," she said in a hushed tone. Her lower lip trembled as a tear dribbled down her cheek. Hastily, she brushed it away.

"I know," Samantha said quietly, putting a comforting hand over Dani's ice-cold fingers. Their dad had been everything to them—the faithful lighthouse in the sea of hotheaded females who kept the family on an even course. What were they supposed to do without him? A lump formed in Samantha's throat as liquid grief gathered in her eyes.

She blinked rapidly, squaring her jaw. Now was not the time to break down. She had the rest of her life to mourn his passing, but right now she needed to be strong for Dani and her mother. They were depending on her to carry them through this. All she had to do was get through the next few hours; then she could fall to pieces in the privacy of her own room.

Samantha looked at her mother, who was sitting across from them in the wingback chair. Her posture was stiff, her legs crossed, and she twisted a tissue around and around in her hands. Though Katia Fairchild was in her late fifties, she was still a beautiful woman. Of Russian descent, she had high cheekbones and defined features. As usual, her makeup and hair were flawless, but grief was leaving an indelible mark, making her look older and drawn like a balloon that was slowly losing air.
Up to this point, the biggest challenge in Katia's life had been deciding which brands of clothing to carry in her upscale boutique in the midtown section of Sacramento, California. She brushed a shaky hand back from her hair, which was as platinum blond as it had been in her youth. Her sapphire eyes were normally lively, but today they looked cold and vacant. Occasionally, she would make eye contact with Samantha as unspoken communication passed between them. Help me, her mother seemed to be saying. Do something to fix this!

To make matters worse, Katia's health was finicky because of a condition known as atrial fibrillation, which sometimes caused an irregular or rapid heartbeat. By unspoken agreement, Samantha and her father had banded together to construct a protective cocoon around Katia that would prevent her from becoming too upset or distraught. A shudder slithered down Samantha's spine. There was no way to protect her mother from the effects of her father's death. Would Katia be able to hold up under the stress? It was bad enough to lose one parent; she couldn't bear the thought of losing her mother too.

It was crazy to think that a mere week and a half ago they were going about their normal routines—everything moving forward at a predictable, yet pleasant pace. Samantha was a full-time student at Sacramento State, and Dani was living the indulgent life of a pampered twenty-something-year-old trying to find herself. And then, out of the blue, everything changed. Her mom and dad were getting dressed to go to the theatre when her dad complained of not feeling well. He sat down on the edge of the bed and clutched his chest as he doubled over. Katia called 911, but by the time the paramedics arrived, he was gone. The next day's headline in the Sacramento Bee read: Real estate tycoon Elliot Fairchild dead from a massive heart attack at sixty-two.

Ever since Samantha could remember, she'd been worried about her mother's heart, whereas her dad was the picture of health. It was ironic that her dad was the one who died of a heart attack.

"It's two thirty. We're supposed to be at the lawyer's office at three." Dani pouted. "If traffic's heavy, we won't make it on time. We should've left fifteen minutes ago."

"Yes, I know that." Samantha tried to keep her voice even. Dani was not only her sister, but also her best friend. Still, the two often grated on each other's nerves. Their mother compared their temperaments to articles of clothing, saying Samantha was the dependable, yet quality brand, whereas Dani was the high-dollar, special-order version.

In looks, Samantha was more classically beautiful. She'd inherited her mother's sapphire eyes and facial structure, but her hair was cinnamon colored and tended to go lighter on the ends in the summer, giving her the ombré hairstyle that is so highly sought after. Dani, on the other hand, was two inches taller than Samantha's curvy frame and was toothpick skinny. Her arresting almond-shaped eyes and thick mane of wavy hair were her best features.

"It's ridiculous that we're waiting for Anthony when we can just as easily drive ourselves." Dani glared at the door.

Dani was right, of course, but there was no sense in blowing things out of proportion. They were meeting at the attorney's office for the reading of their dad's will; it wasn't as if they could start without them. "Calm down." She squeezed Dani's arm. "Mom wants Anthony to go with us in case anything comes up that we don't understand." Why couldn't Dani stop thinking about herself long enough to see that a therapist and antidepressants were the only things that kept Katia functional? The last thing they needed was for her to have another episode with her heart.

Dani rolled her eyes. "Despite what everyone in this house seems to think, Anthony doesn't hold the monopoly on brains." Her voice rose. "We have enough sense to think for ourselves." She made a face. "Anthony wouldn't come at all if he didn't have the hots for you."

Samantha's face twisted in shock. "No, he doesn't. That's ridiculous."

Dani smirked. "Anyone with eyes can see how he looks at you."

The outburst seemed to bring Katia out of her fog. She turned to Dani. "That's enough. Anthony was a close friend of your father's. He's been a tremendous support for me since Elliot…" Her lower lip trembled as she choked up. She buried her face in her hands and sobbed.

Samantha rushed to her mother's side. "Look what you've done!"

"I haven't done anything," Dani said, her eyes going wide. "I was only stating the truth." She flung her hands into the air. "What's wrong with that?"

Samantha rubbed Katia's back. "It's okay, Mom. It's okay." She hoped if she said it often enough, it would become the truth.

The doorbell rang. "There's Anthony now. Look at me, I'm a wreck." Katia dabbed her eyes in an attempt to pull herself together.

Dani stepped up to Katia and put a hand on her shoulder. "I'm sorry, Mom," she said.

Katia offered a strained smile as she reached for Dani's hand and gave it a tight squeeze. "It's all right. We're all just tense right now."

The maid answered the door and led Anthony into the formal living room. Samantha was the first to greet him. "Hi. Thanks for coming," she said, extending her hand.
Normally, Anthony was a couple of inches taller than she was, but with her heels, they were eye level. He clasped her hand in his, holding it a second longer than was necessary. "I'm so sorry I'm late. Traffic was a beast."
"Great. Just what I was afraid of. Now, thanks to you, we'll never make it on time," Dani lamented, flinging her hands in the air.

Samantha wanted to wring Dani's dramatic little neck. She gave Anthony an apologetic look that said I'm sorry my sister is such a moron. His face turned deep red as he pulled at his tie. Used to putting out Dani's fires, Samantha pulled out her cell. "It's fine. I'll call the lawyer's office and tell them we're running a few minutes behind. I'm sure they'll understand, considering the circumstances." She forced a smile. "Anthony, I hope you know how much we appreciate you taking time out of your busy schedule to go with us today. It means the world to my mother."

His dark, fathomless eyes lingered on hers. "Only your mother?"

Pink tinged her cheeks. "To me, too … um, the whole family." Geez. Could this get any more awkward? She could tell from the amused look on Dani's face that she enjoyed every minute of this.

"It's my pleasure to help any way I can," he said.

Was he attracted to her? Surely not. Now that the thought was rooted in her head, she'd never be able to look at him the same way again. Thanks, Dani. Anthony was way too old to consider romantically—at least ten years older, by her estimation. Small-boned with sharp features, black eyes, and closely cropped dark hair, Anthony wasn't bad-looking. Just average. Even so, what he lacked in physical appearance, he made up for in drive and determination. Anthony was a hotshot in the real estate world and was always traveling to some distant location to close another deal. He was a little stiff in social situations and tended to clam up when uncomfortable. Other than that, all she really knew about him was that he was worth billions (according to her mother). Despite her discomfort, it was probably a good thing he was going with them today.

"How's your mother doing?" Anthony asked, keeping his voice low.

"Not good," Samantha admitted. "She's barely holding it together."

"I'm sorry."

Tears brimmed in her eyes. "Thank you."

* * *
Samantha watched as Butler Henderson sat up taller in his seat. He pulled his suit coat over his round belly and buttoned it. Then he pushed his glasses up on his nose. There seemed to be a momentary hesitation, and Samantha got the impression he was nervous from the way his eyes darted around the conference room.

"Thank you for coming," he said solemnly. "Before we get to the reading of the will, there are some items that we need to discuss." He hesitated. "As you know, I've handled the affairs of the estate for many years. Elliot was not only a client, but also a dear friend." He cleared his throat. "Which makes this all the more difficult."

"What do you mean?" Katia cast an apprehensive glance in Samantha's direction.

He took a deep breath and drummed his fingers on the desk. "Elliot was a risk-taker. He was involved in myriads of ventures, and the past few years have been especially difficult. No one expected the shopping plaza in downtown Sacramento to go bust. Furthermore, Elliott invested heavily in the Vegas housing market, which was hit hard. He borrowed to keep everything afloat, then he got in over his head." He rubbed his nose. "I'm sure he thought he could turn things around." He paused. "And he might've done just that… had he lived long enough."

The color drained from Katia's face. "What're you saying?"

"I'm sorry. I wish I had better news, but all that's left of the estate is debt."

She gasped, tears springing to her eyes. "That can't be right. What about Elliot's life insurance policy?"

"Elliot had a two-hundred-thousand-dollar policy. I've put the paperwork into action so it can be funded to you."

"Elliott told me he had a million-dollar policy," Katia said, looking wild-eyed.

"No, there must've been a miscommunication. Elliot didn't see the wisdom in paying high premiums for a life insurance policy. He preferred to put the money into investments."

Katia's hands trembled. "This can't be happening." She shook her head. "I don't believe this."

A wave of dizziness pounded over Samantha as she put her hand over Katia's. "What about the house?" she squeaked, dreading the answer. She and Dani had been living in the same house with their parents since they were born.

"He borrowed against that too," Butler said, "although your house will bring top dollar because of the location. The Fabulous 40's is a highly desirable area of East Sacramento, and it sits on a larger lot. There will be a considerable profit from the sale, but it will need to go toward paying off the debts."

"No." A strangled sob erupted from Katia's throat as she looked pleadingly at Anthony. She put a hand over her heart. "Isn't there anything we can do? I can't lose my house."

All eyes turned to Anthony. They'd dragged him along for support, and it was time for him to rise to the occasion. He gave the lawyer a steely look. "There must be something that can be done—some way for Katia to keep the house."

Butler mopped his forehead with the side of his hand. "Unless one of you has access to a whole lot of money, I don't see another solution. I really am terribly sorry."

Samantha sat there stunned. She'd lost her father, and now they would lose the house. "We can get jobs," she blurted. "I can drop out of school and go to work full time." She looked at Dani. "You can work too."

"Of course I can work," Dani piped in.

"Yes, you will certainly need jobs to provide for yourselves," Butler said, a look of pity in his eyes, "but no ordinary job is going to be enough to pay these debts. The house will have to be sold."

There was a note of finality in Butler's voice, and Samantha had the suffocating feeling of being stuffed into a tiny box. The lid had come down, and now the nails were being hammered in.

"What about my boutique?" Katia said.

"It's been losing money every year. Elliot was supplementing it." Butler lifted his glasses and rubbed his eyes. "Long story short, I don't see any hope of holding on to it."

"I see," Katia said, her voice devoid of emotion.
Dani turned to Samantha, looking panicked as she whispered, "Other than Dad, the boutique is Mom's life. Losing both might do her in."

Samantha refused to give up that easily. There had to be a solution. She turned to her mother. "If we put our heads together and come up with a plan, surely we can make the boutique turn a profit. Mom? Don't you think we could make it work?"

Katia just sat there, looking straight ahead.
Samantha turned to Butler. "I want to see all of the paperwork. The loan totals, due dates—everything."
He nodded. "I'll have my secretary put it together for you."

It was then that Samantha felt Anthony studying her intently. She gave him a questioning look. She was the one who stuck up for having him there, but now he was useless. It irked her that an outsider was here watching their lives fall apart like they were a science exhibit.
Anthony turned to the attorney. "On behalf of Katia, I would also like to request a copy of all of Elliot's outstanding debts." He gave Katia a reassuring look. "I'm going to go over this myself to see what can be done to rectify this situation. If there's any possible way, I'm going to see to it that Katia and her daughters are able to keep their house."

Katia burst into tears. "Thank you so much."

Hope sprang in Samantha's breast. "If you could help, that would be wonderful."

He locked eyes with her. "For you… I will try."

In one fell swoop, Anthony had leapt from mediocre to heroic. "If you can pull it off," Samantha said, "then we… I… will owe you a great debt."

He nodded, a determined look on his analytical face. "I'll see what I can do."
Share
View full details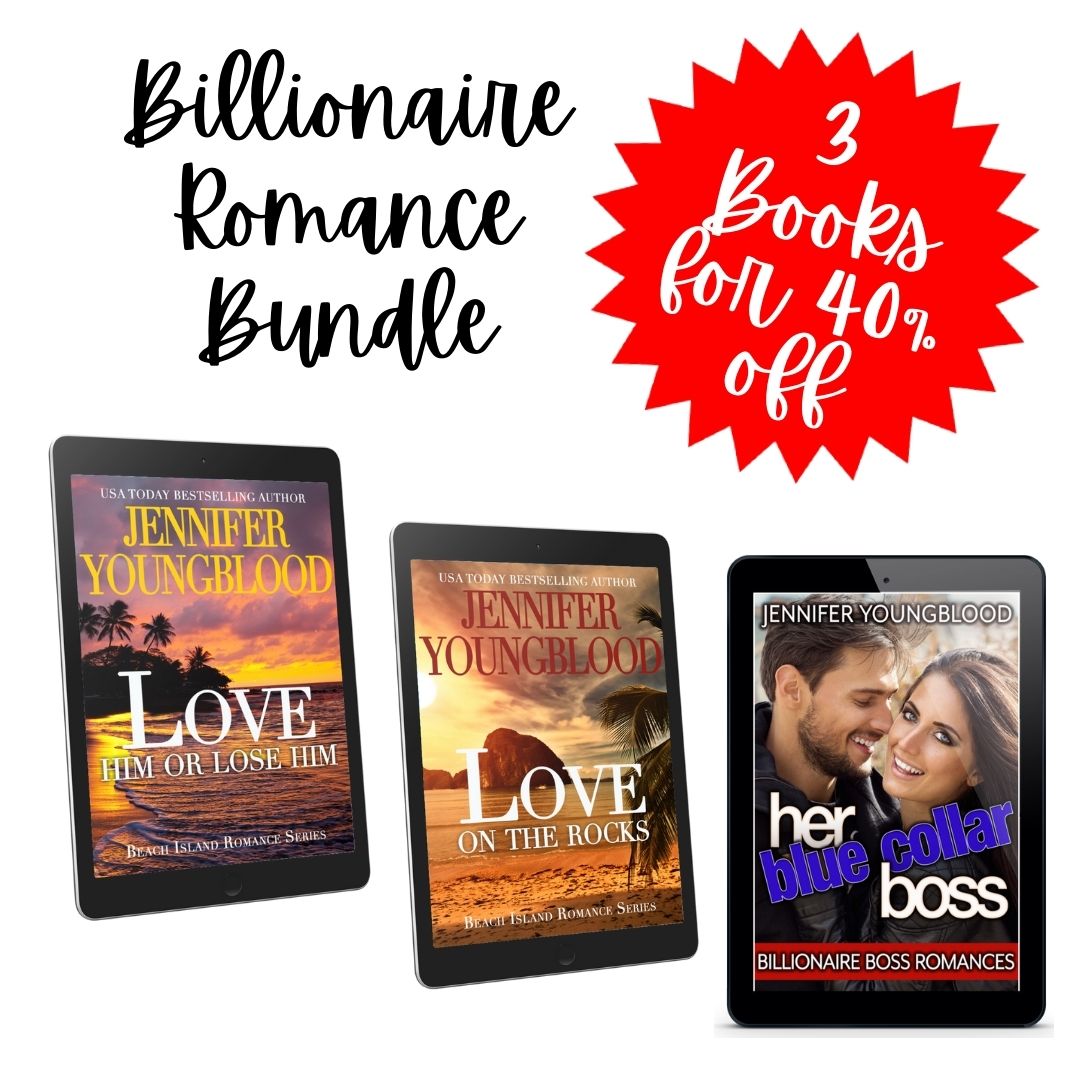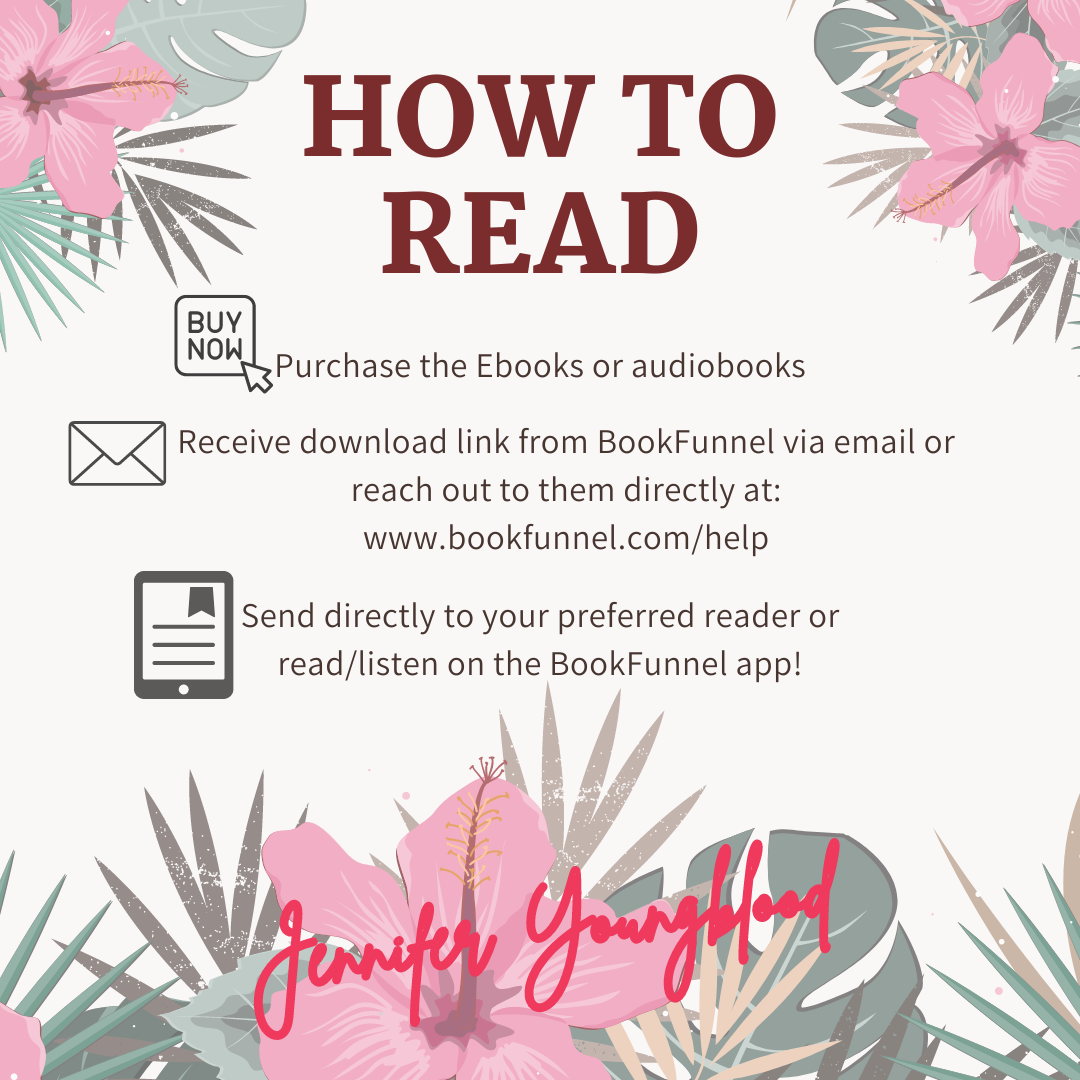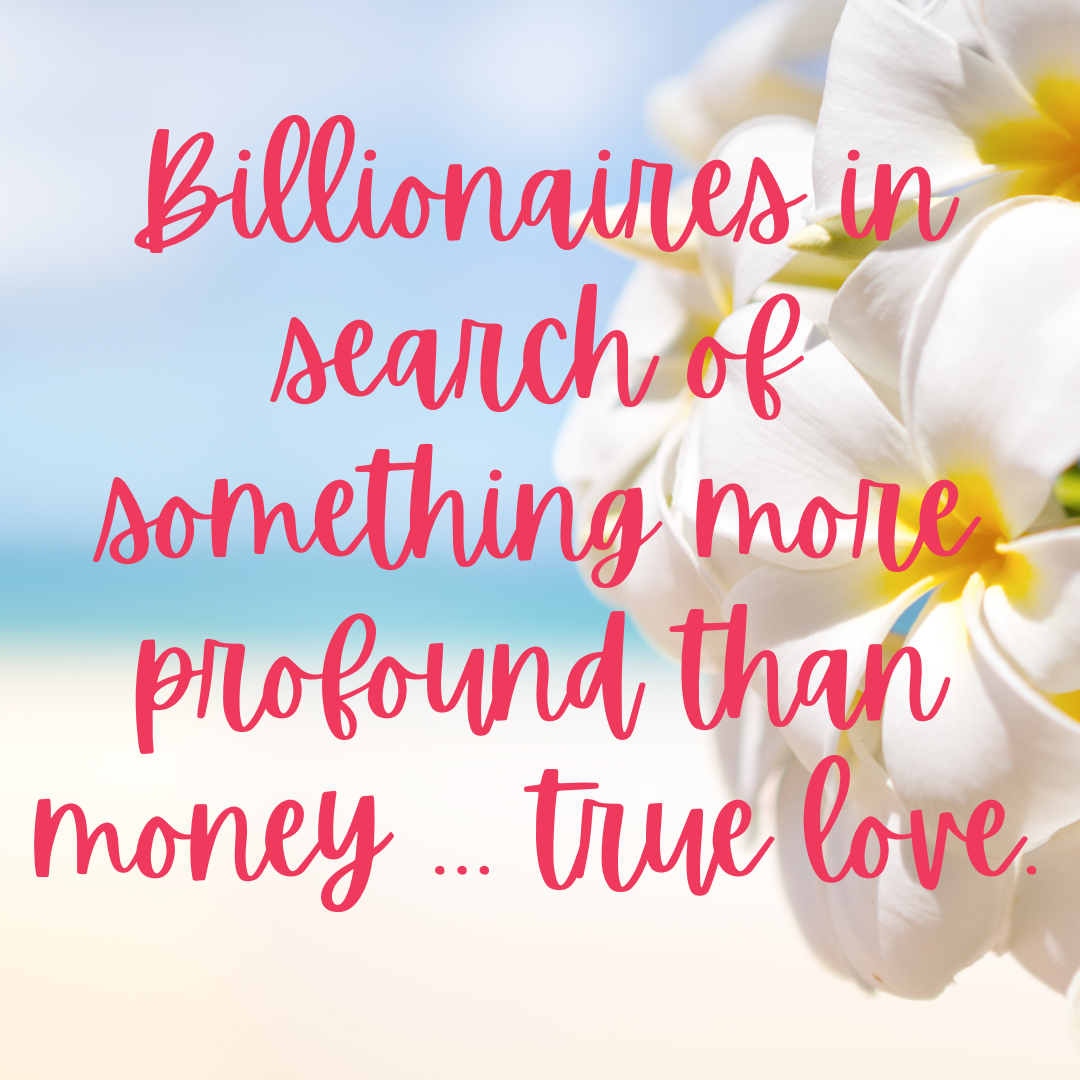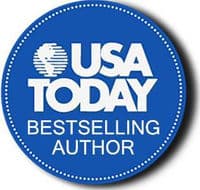 Book Bundles
Bundle and SAVE! Only when you purchase direct from Jennifer.